Hello,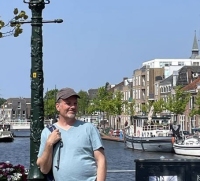 this is a personal website of mine. My name is Konrad Wulf. I love travelling, languages and intercultural exchange. This is why I am dedicating this site and blog to this topic and I hope my readers enjoy the contents. Moreover, I am also educated as a teacher for German as a foreign language, which probably shows here and there. Furthermore, I speak English, French, Italian, Danish and some Dutch.
And then there is music and arts which I also like – that's why I added a section for that as well….
This site is work in progress obviously, so watch out for new things to come. I am planning on reactivating a database for European sayings and proverbs, which is especially interesting when wanting to compare between the languages.